We Have the Best Teachers
Here's a quick share from a Parkview Mom. Her son was home sick and she found this note in the homework packet. In her words … Seriously, I love the teachers at Parkview Christian Academy. It's not an exaggeration they love the kids there!!! Nice work Mrs. Hagan!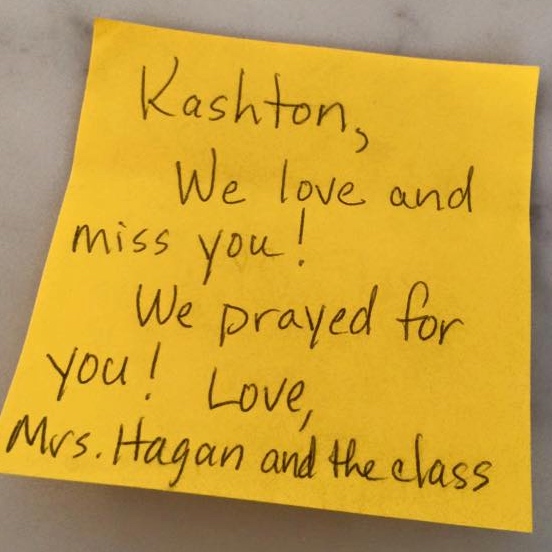 Do you have a story to share? If so, please click here, it's super easy!
Parkview is the premier Christian School, Pre-K through 12th Grade, serving Kendall County and beyond. Are you interested in learning more? Then, please complete this simple form by clicking HERE and we'll be in touch within one business day.