State of the School
Recently, the School Board presented the State of the School. In a nutshell, Parkview Christian Academy is experiencing unprecedented growth – 252% over the past several years!!!
The big news is relocating junior and senior high school to the heart of Yorkville. For a recap of this presentation, please click the slide below.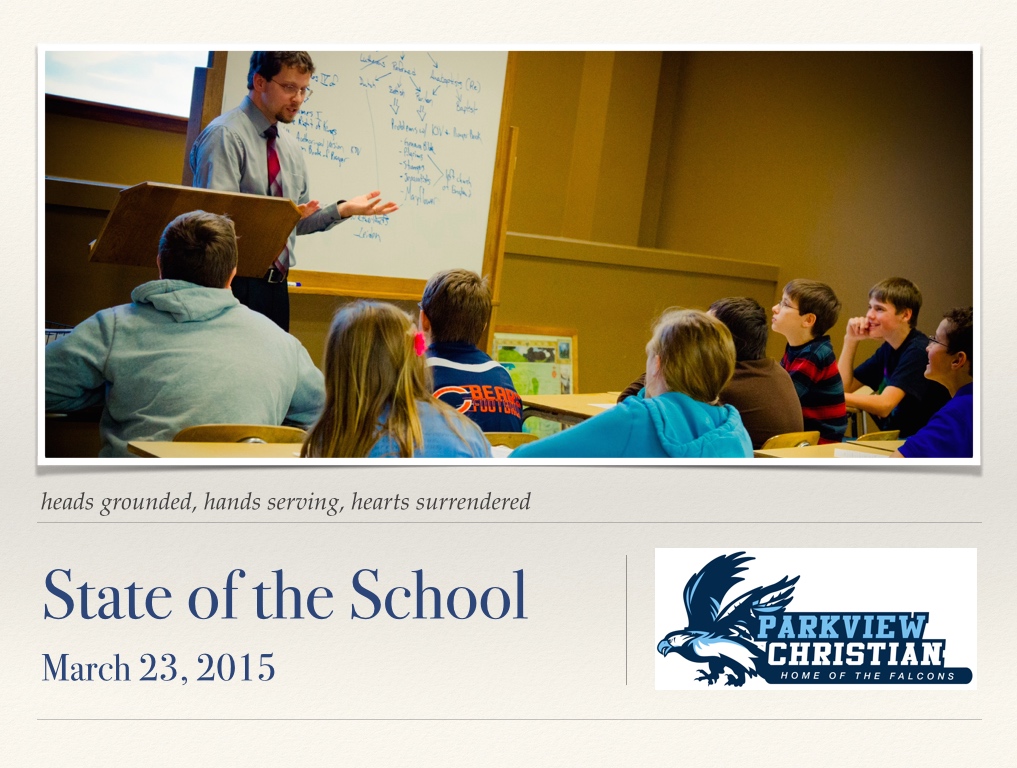 As noted, junior and senior high school are relocating from Helmar Lutheran Church to the heart of Yorkville. In a partnership with Club 47, Parkview is building out and leasing approximately 5,000 square feet adjacent to the health club. Club 47 is located just north of Route 34 and 47 on Countryside Parkway. Parkview's preschool and elementary classes are remaining at our primary campus located at 201 W. Center Street in Yorkville. These strategic decisions are designed to accommodate aggressive enrollment growth of last year and the upcoming 2015 / 2016 school year.
Parkview is the premier Christian School, Pre-K through 12th Grade, serving Kendall County and beyond. Are you interested in learning more? Then, please complete this simple form by clicking HERE and we'll be in touch within one business day.