In the 3's preschool class, students have been excitedly learning, growing, and deepening their understanding and knowledge about God. A part of our morning is spent at the carpet during Bible time. We start out by saying pledges (to the American flag, Christian flag, and the Bible), and then we praise God with singing! The kids just love to lift up their voices to the Lord. Bible is probably one of the first words they learned how to spell (through song)! After each song, they applaud with such enthusiasm. Next, we learn about a Bible truth by looking at pictures, reading from the Bible, and even acting out stories. Each day we practice memorizing the weekly Bible verse. Students love to recite it using motions and silly voices. After, we pray to close our Bible time and also in preparation for snack.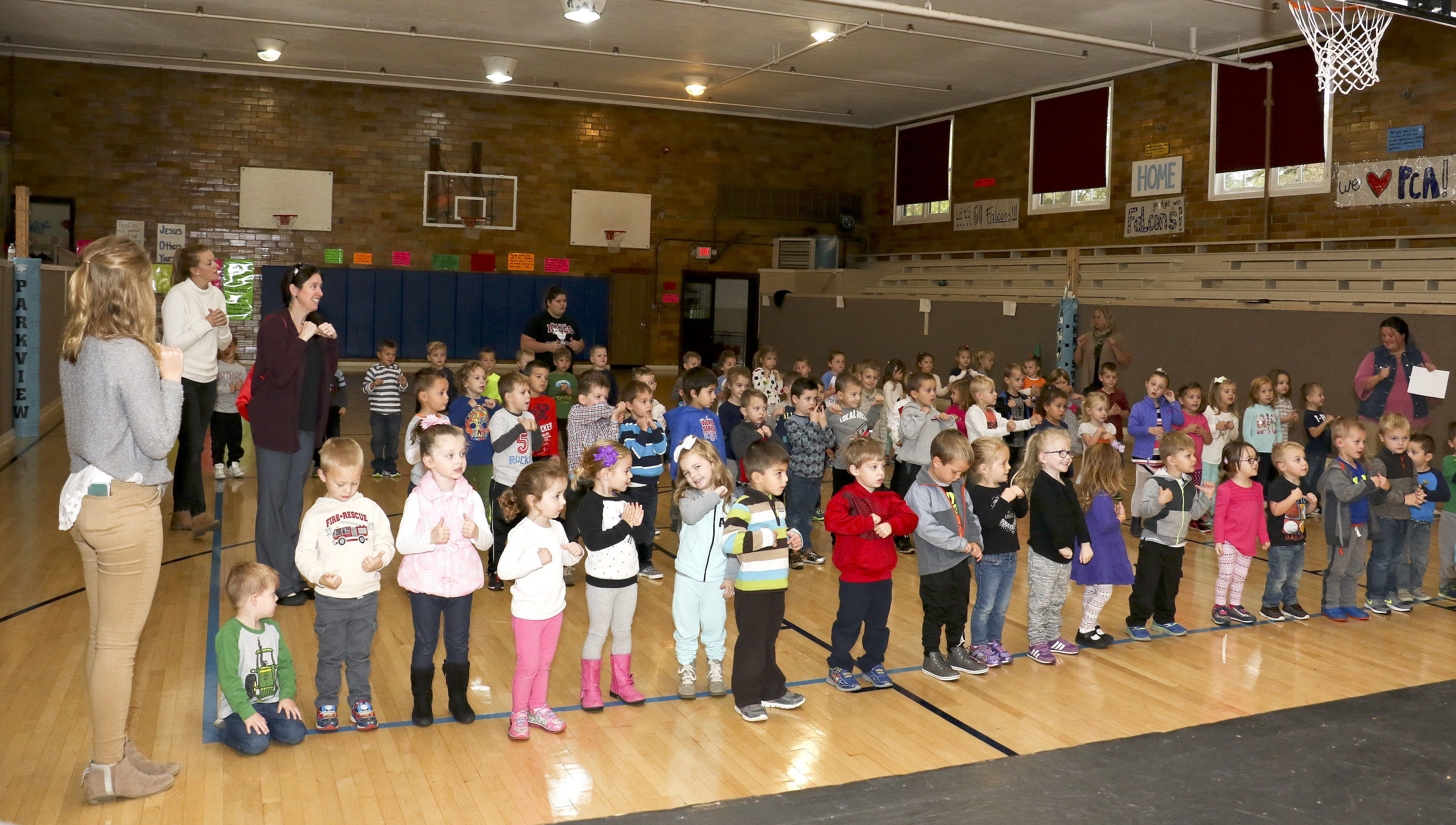 The preschoolers are truly hiding God's Word in their heart through pledges, music, devotions, and prayer. It truly warms my heart to hear them singing throughout the day on their own. It gives me goosebumps! They are learning about what it means to praise Him.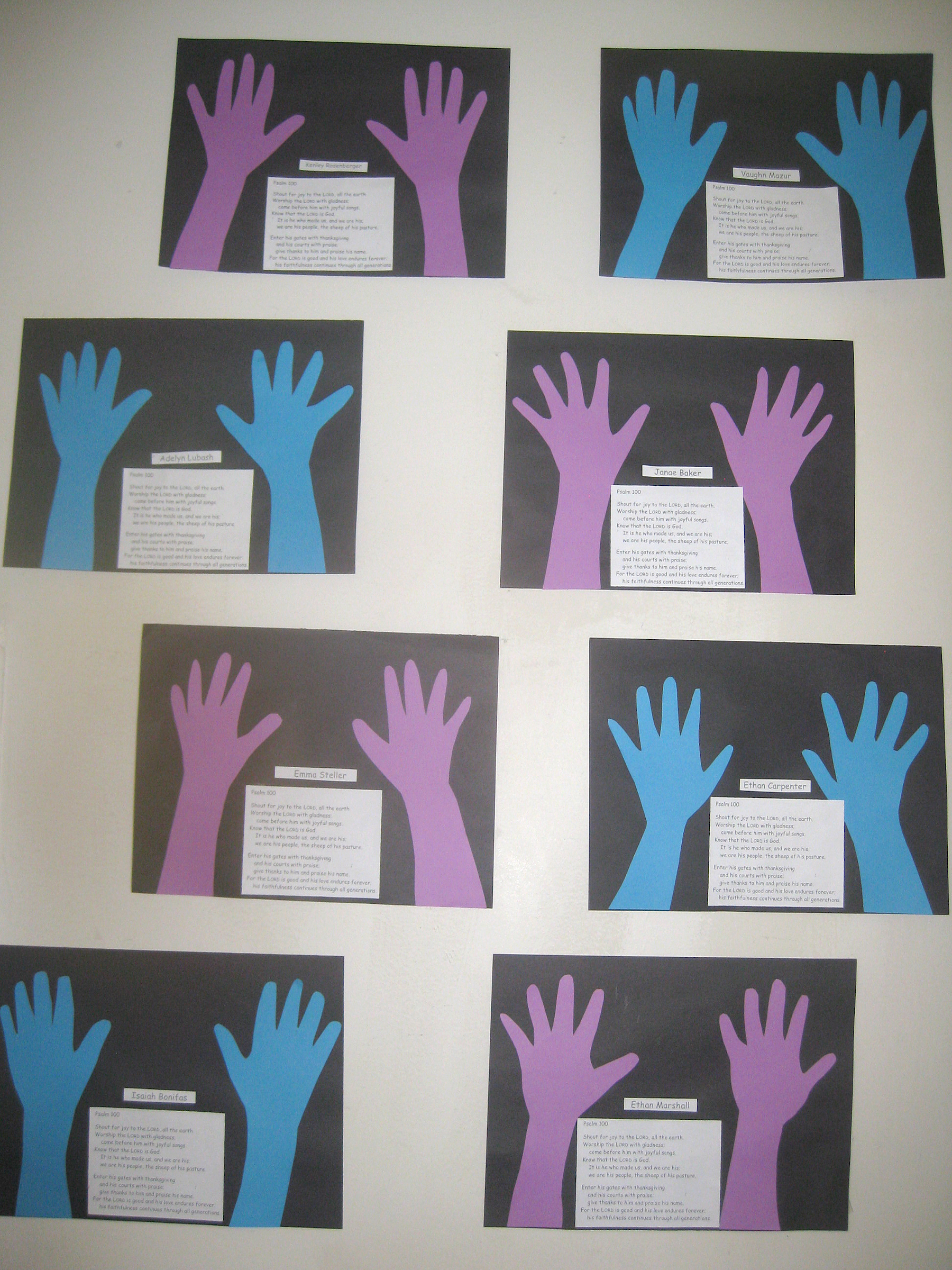 Psalm 100. Shout for joy to the Lord, all the earth. 
Worship the Lord with gladness;
 come before him with joyful songs. 
Know that the Lord is God.
 It is he who made us, and we are his;
 we are his people, the sheep of his pasture. Enter his gates with thanksgiving
 and his courts with praise;
 give thanks to him and praise his name. 
For the Lord is good and his love endures forever;
 his faithfulness continues through all generations.
By Preschool Teacher, Krista Harbeck