Say hello to Mrs. Hagan. She teaches 1st Grade at Parkview Christian Academy. She's an amazing teacher and is loved by all her students. We appreciate all you do Mrs. Hagan!!!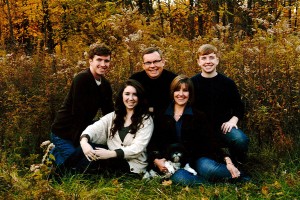 How long have you lived in the area?
We have lived in the area for 10 years.
Why did you become a teacher?
I love teaching and I love children!
What do you love about teaching at Parkview?
I love teaching at Parkview because I love the fact that I can share the gospel and the love of Christ with my students and families! Also, knowing the people I work with share the same passion for Christ and vision for Parkview makes work a joy.
What is an amazing life changing moment (of a student) from your teaching career?
Every time a student prays to receive Jesus as his Lord and Savior is life changing – for me and for that individual! The students I teach are very young, but they can be so wise and deep beyond their earthly years. Our Bible curriculum starts with Genesis even in preschool. I will never forget when I was teaching 3 year olds and we had just reached the story of Easter. The children were silent as they understood that Jesus had died on the cross for our sins. I went through the events of Friday, Saturday, and then Sunday with my solemn listeners. As I told about the women and then John and Peter finding the tomb empty, a little girl spontaneously burst out singing, "Alive, alive, alive forever more. My Jesus is alive, alive forevermore! He is alive, alive, alive forevermore. My Jesus is alive!" Her chubby little hands were up in the air swaying with joy as the rest of her classmates joined in. She got it! The Lord blessed me that day through the faith and joy of His tiny 3 year olds. I'll never forget that moment! I have had lots of amazing moments with students and parents through the years, but this is one of my favorites from Parkview Christian Academy.
What's your favorite subject and why?
Bible is definitely my favorite subject! I love that it's the only book in the world that is "…living and active. Sharper than any double-edged sword, it penetrates even to dividing soul and spirit, joints and marrow; it judges the thoughts and attitudes of the heart." (Hebrews 4:12). What could be a better subject than the word of God?
What do you enjoy doing in your free time?
I love to spend my free time with my family and friends.
What is your favorite sports team?
The Pittsburgh Steelers are my favorite NFL team. Other favorite teams include the Cubs, the Bulls, and the Blackhawks. And I do like da Bears, too!
What is your favorite restaurant?
Hugo's Frog Bar in Naperville is my favorite restaurant. Local favorite restaurants are Culver's, Smokey's, and Panera.
Starbucks or Dunkin' Donuts?
Definitely Dunkin'!
Parkview Christian Academy offers high-quality, Christ-centered education to Pre-K through 12th Grade students. Parkview is in Yorkville and draws students from several surrounding communities. If you're interested in learning more, simply complete this form by clicking HERE, and we'll be in touch within one business day.