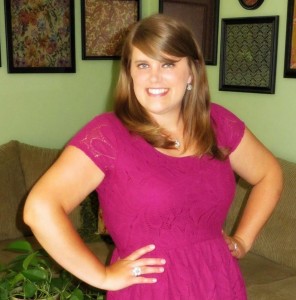 How long have you lived in the area?
I lived in Plano for the first 19 years of my life. For the past 9 years, I have lived in Sandwich.
Why did you become a teacher?
I have wanted to be a teacher as long as I can remember. Helping children learn is a passion of mine. I love watching students become successful.
What do you love about teaching at Parkview?
Parkview has been such a blessing in my life. My personal relationship with the Lord continues to grow as I teach students about God. Also, I love the sense of community at Parkview.
What is an amazing life changing moment (of a student) from your teaching career?
I love having the opportunity to help students overcome learning challenges. It just amazes me as I observe kids progress and experience success.
What's your favorite subject and why?
My favorite subjects to teach are Reading and Writing because in Kindergarten students are at the beginning stages and make huge strides throughout the year. They are so eager to read and write about their interests.
What do you enjoy doing in your free time?
I really enjoy spending quality time with my family and friends. I like to play card/board games, go to the beach, watch movies, play sports, and dine out at restaurants.
What is your favorite sports team?
I don't follow any specific sports teams. However, I really love to play sports and enjoy watching my family and friends play as well.
What is your favorite restaurant?
My favorite restaurant is Portillo's!
Starbucks or Dunkin' Donuts?
I can't choose…I like hot chocolate at both places.
Parkview Christian Academy offers high-quality, Christ-centered education to Pre-K through 12th Grade students. Parkview is in Yorkville and draws students from several surrounding communities. If you're interested in learning more, simply complete this form by clicking HERE, and we'll be in touch within one business day.