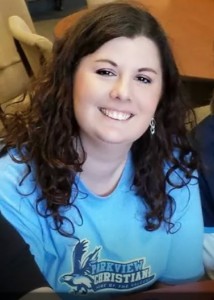 How long have you lived in the area?
I have lived in this area my entire life.
Why did you become a teacher?
I became a teacher to be able to blend my love of math and my love of people, more specifically students, into one career. I love being able to positively impact students lives.
What do you love about teaching at Parkview?
Working in a Christ-centered school is amazing. Sharing the Gospel message is the most important thing I could ever teach to my students. It's amazing to work in an environment where students, parents and staff members embrace the love of God and live it out on daily.
What is an amazing life changing moment (of a student) from your teaching career?
Every year I get the privilege of watching high school seniors decide their plans for after graduation. I love answering their questions about college and careers. I pray for them as they make their decisions. I feel proud and excited for them as they enter the next phase of their lives.
In that process, I have had a few of opportunities to work one on one with students to complete school work needed to complete graduation requirements. There are few things more rewarding as a teacher than being able to tell a student that his/her hard work paid off and he/she will indeed graduate. Watching a student's sense of fear instantly change to a sense of hope is amazing.
What's your favorite subject and why?
I love math! Math speaks to my brain. In math, things work in order and there is a process to follow. I like being able to learn mathematical processes and problem solving then apply them in other situations. Math allows for the blending of concrete and abstract ideas at the same time.
What do you enjoy doing in your free time?
I enjoy spending time with my family and friends. I like to eat at great restaurants and I love to watch sports.
What is your favorite sports team?
Asking me to choose a single favorite sports team is like asking me to favorite student. But here's my list of favorites in each sport:  Cubs, Bears, Blackhawks and Michigan State Spartans.
What is your favorite restaurant?
I have eaten at too many great restaurants to have a favorite. I love Meson Sabika, Chama Gaucha, Domo 77, Olive Garden, Salsa Verde and many more. I just love great food!
Starbucks or Dunkin' Donuts?
McDonald's!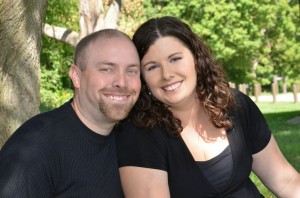 Parkview Christian Academy offers high-quality, Christ-centered education to Pre-K through 12th Grade students. Parkview is in Yorkville and draws students from several surrounding communities. If you're interested in learning more, simply complete this form by clicking HERE, and we'll be in touch within one business day.