Say hi to Joe and Manda Zappia. They have sons in 1st grade and 3rd grade. Manda is the Development Director at Parkview Christian Academy. Drop by and say hi to her the next time you're in. Joe also is the assistant coach of Parkview's 7th and 8th grade boys basketball team. We recently sat down with them and asked about their experiences at Parkview. The resulting dialogue is below. Thanks Joe and Manda. We greatly appreciate your family and all you do for Parkview.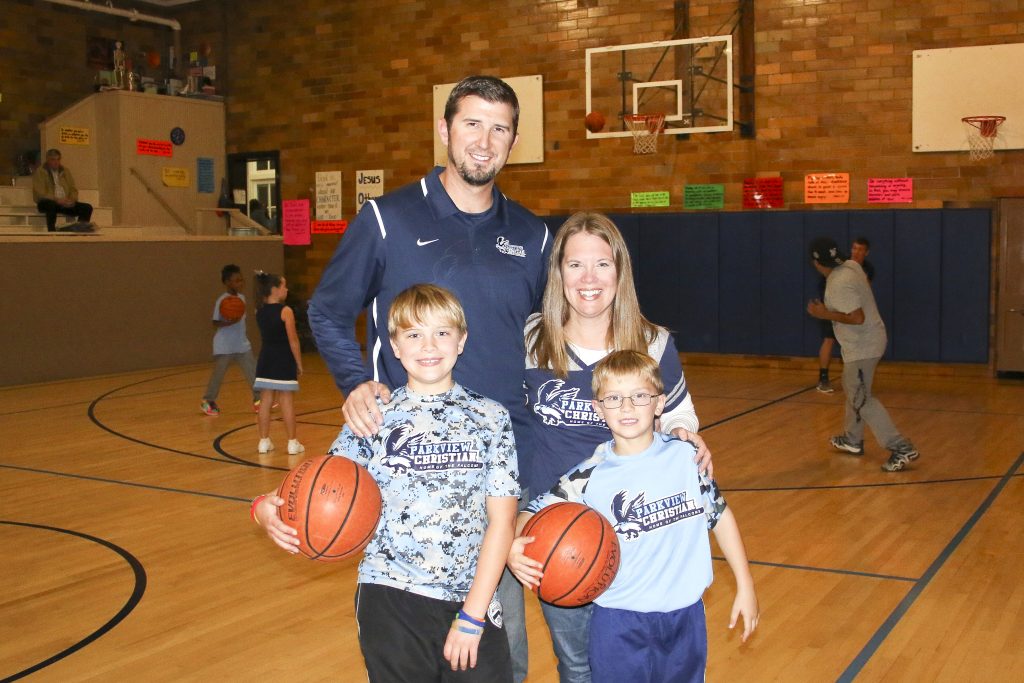 How long have you lived in the area?
We have lived in the area since 2005.
What drew your family to Parkview?
The preschool program is what brought us to Parkview in 2011-2012. I feel that Parkview has the best program for preschoolers in the area. It is such a loving environment for students. The teachers are fabulous and the curriculum is wonderful.
What keeps your family at Parkview?
The loving and caring way the teachers go about teaching the children is what keeps our family at Parkview. The feeling of security and knowing they will be taught Biblical truth are the biggest reason we keep attending Parkview. Also, at Parkview, the teachers can spend more time with their students because the class sizes are smaller.
What's a memorable moment for your family tied to Parkview?
There are many memorable moments at Parkview such as the Christmas programs, Easter programs, and field trips. My husband and I always enjoy the programs. They are so well organized and executed. We always leave impressed with all the students' performances.
If you could summarize Parkview in three words, what would they be?
Welcoming, Cheerful, and Caring.
What would you say to someone on the fence about Christian education?
If someone was on the fence about a Christian education, I would let them know I cannot imagine my children going anywhere else besides Parkview. At PCA  teaching and learning is rooted in Biblical truth. The teachers are so loving and truly care about the students. Children can pray in the Christian school and say the full Pledge of Allegiance, without omitting "Under God."
What do your kids love about Parkview?
Both boys love their teachers and their friends. The teachers are like family to the boys. They are always happy to see them. Also, we have become friends with so many great families from Parkview. 
What do you love about working at Parkview?
I love the people I work with and they make me feel very welcome at Parkview. I can't wait to get to work each day. I also love that I occasionally run into my boys and I get a nice hug from them. That makes the job even better!
As a side note, Manda is a professional photographer and owner of Photography by Manda Gerard – Zappia. She often has a camera around her neck. If you're looking for a photographer, please visit her Facebook Page. She's the best!
Parkview Christian Academy offers high-quality, Christ-centered education to Pre-K through 12th Grade students. Parkview is in Yorkville and draws students from several surrounding communities. If you're interested in learning more, simply complete this form by clicking HERE, and we'll be in touch within one business day.