Parkview Christian Academy is the premier Christian School, Pre-K (2, 3, and 5 day options) through 12th Grade, serving Kendall County and beyond. We're passionate about shaping difference makers for Christ by partnering with the home and church! Our mission and vision statements best reflect our heart.
Mission Statement: Parkview Christian Academy exists to provide a high-quality Christ-centered education rooted in Biblical Truth, training leaders who have identified God-given gifts and excel in their chosen path.
Vision Statement: Heads grounded in Truth; Hands serving God's glory; Hearts surrendered to Christ.
Heads grounded in Truth: Educated and prepared to engage the world successfully, able to interpret all knowledge through a Biblical worldview.
Hands serving God's Glory: Excelling in service by doing all things as unto the Lord, exemplifying a life of worship consistent with God-given strengths.
Hearts surrendered to Christ: Enlightened in a growing relationship with Jesus Christ, trusting His faithfulness and obedient to His command.

We invite you to explore our school and would love to meet with you. Please arrange a visit by calling (630) 553-5158 or completing this simple FORM and we'll be in touch within one business day.
Our primary campus is adjacent to Yorkville's historic Town Square Park while our jr. and sr. high campus is just south of Yorkville. We also offer a secondary preschool campus at Club 47 right along Illinois Route 47.
Parkview is a member of Christian Schools International.
Here's a running tab of Parkview Christian Academy's breaking news and communication pieces such as The Board Walk and The Communicator. Articles and pieces are listed newest to oldest.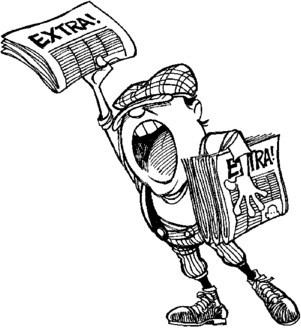 Breaking News:
12/04/13: Parkview's High School Visits Ground Zero
11/19/13: Parkview Helps Recent Tornado Victims
11/11/13: Meet Mrs. Christensen
11/01/13: Jr. & Sr. High Gives Back
10/02/13: Parent Feedback Night on Oct. 28th
09/16/13: Pre-K Ribbon Cutting
08/22/13: Record Breaking Enrollment
08/01/13: Parkview's New Superintendent
Communication Pieces:
1st Quarter 2013: The Board Walk
Home & School Magazine:
Christian Home & School is a magazine published by Christian Schools International of which Parkview is a member. Parkview prays this magazine will be a helpful resource as you seek to train up your children in the way that they should go.
Contact Us:
Parkview Christian Academy offers competitive tuition rates along with tuition assistance.

Are you interested in learning more? Then, please complete this simple form by clicking HERE and we'll be in touch within one business day.
Useful Links:
Online Application
Student Handbook
Tuition & Fees
Non Discrimination Policy:
Parkview Christian Academy admits students of any sex, race, color, nationality, and ethnic origin to all the rights, privileges, programs, and activities generally accorded or made available to Parkview students. We do not discriminate on the basis of sex, race, color, national, or ethnic origin in the administration of educational policies, admission procedures, and athletic or other school administered programs. We do reserve the right to deny admission to any individual who we feel will not benefit from our educational program based on past academic achievement. We also reserve the right to deny admission to a student whose life style is not in harmony with the stated purpose of Parkview.